Upcoming and Most Recent Webinars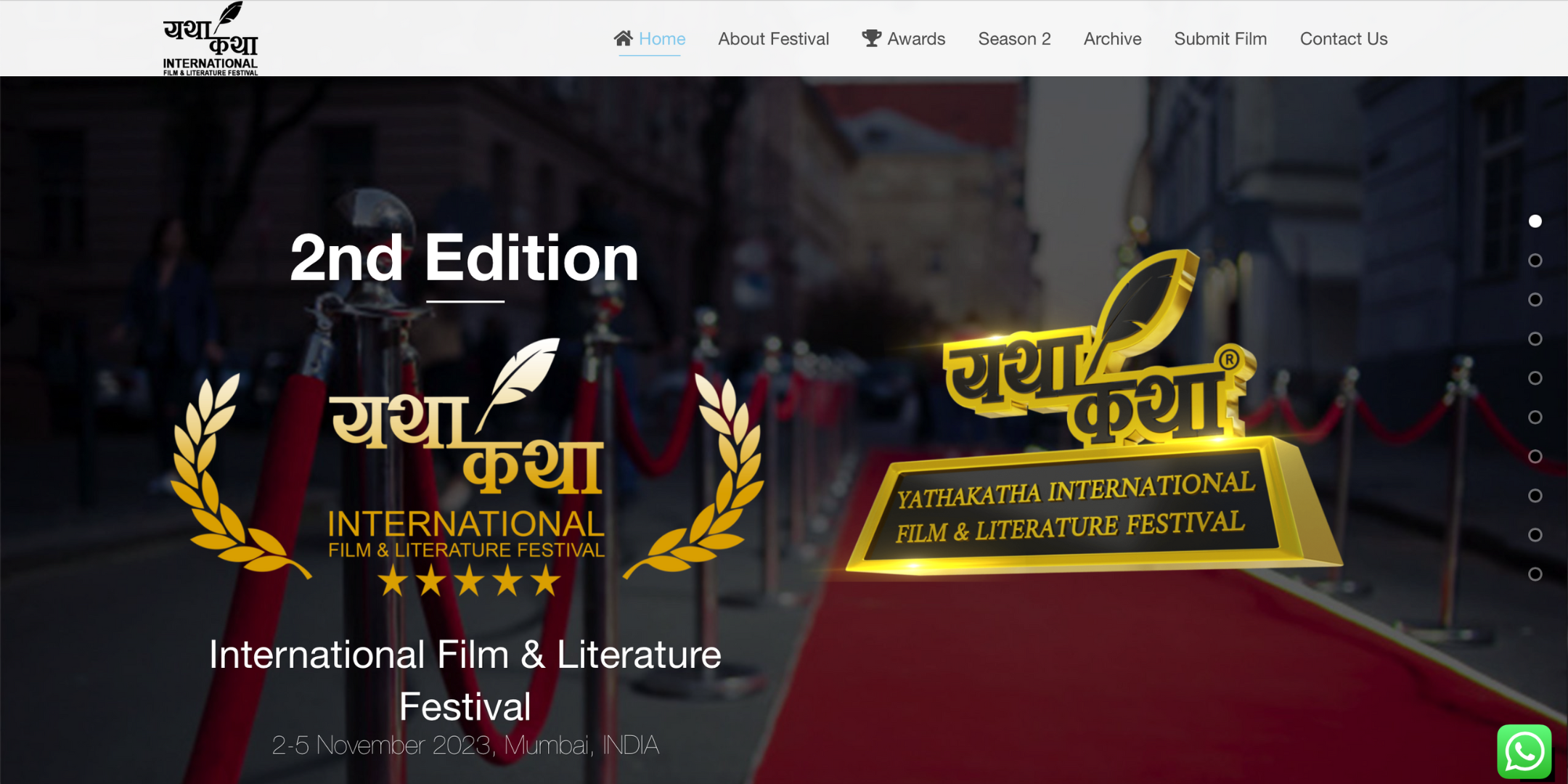 Stylefit & ByteEd at the YathaKatha International Film & Literature Festival (November 2023)
The Role of Artificial Intelligence in Storytelling
Guest Speakers: Suraya Dewing, Thomas Male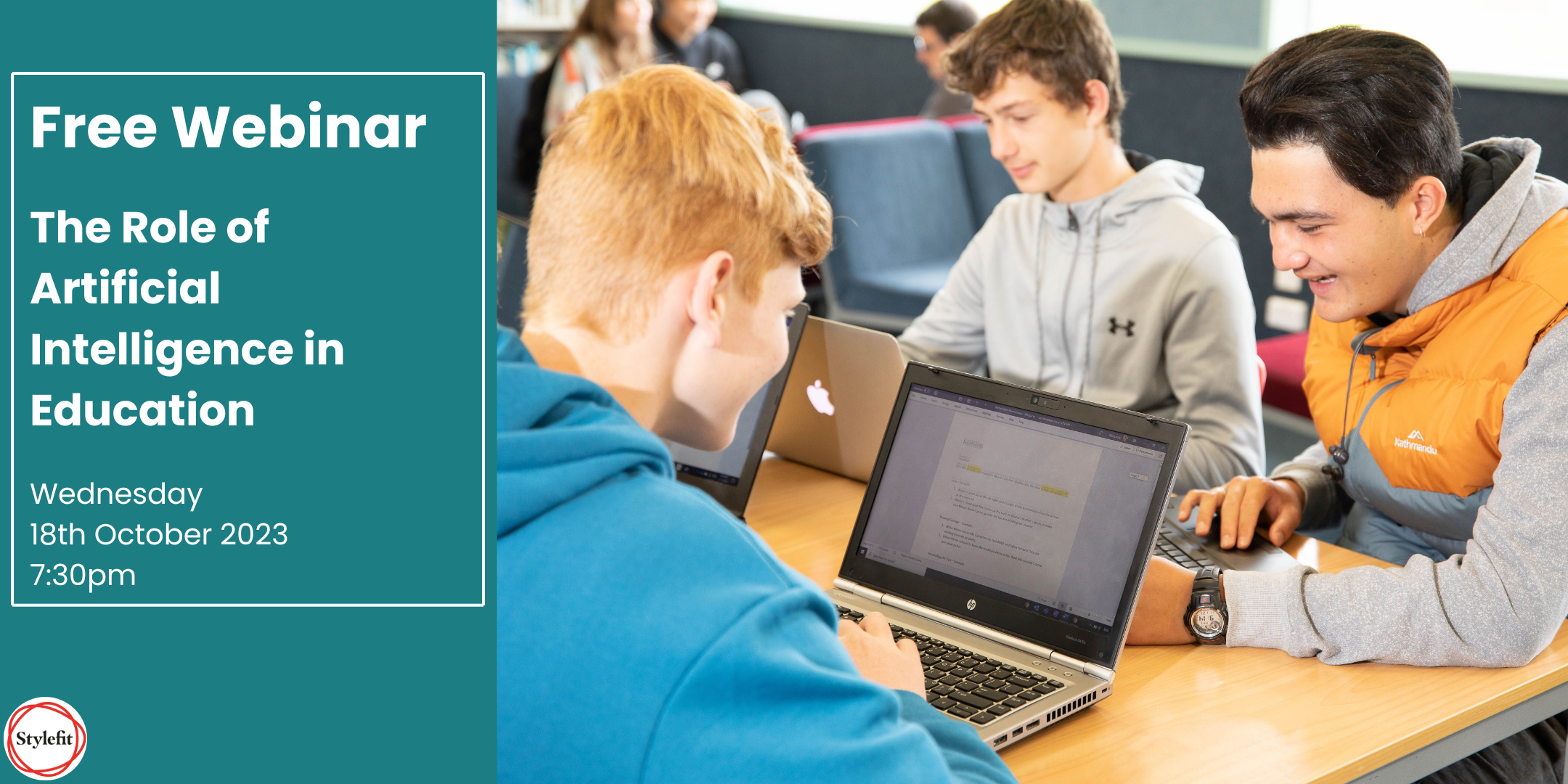 Webinar: The Role of Artificial Intelligence in Education
Guest Speakers: Leslie Havens and Michael Zhang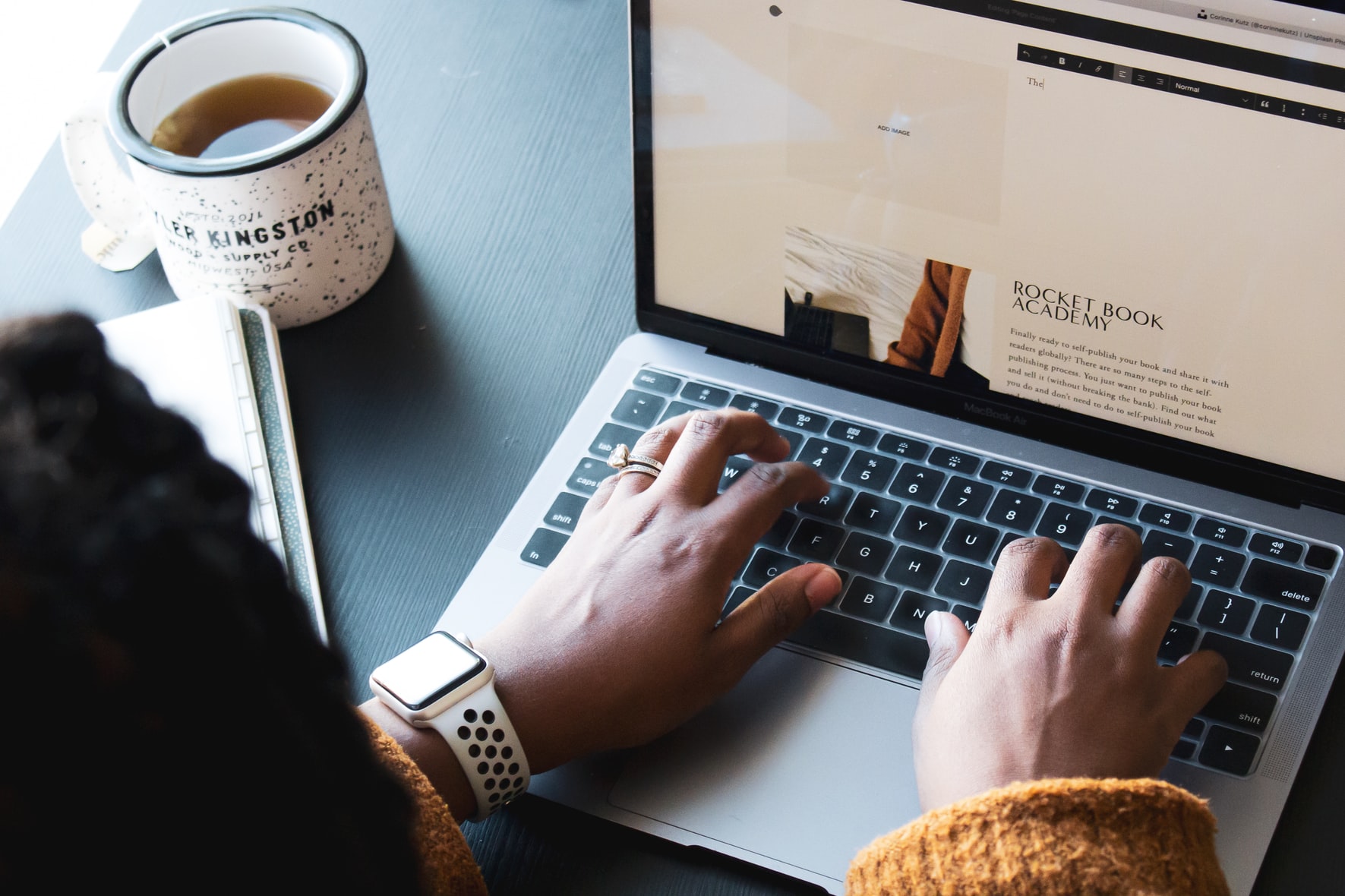 Sign up for a free 30 minute workshop with our friendly Stylefit team. Pick a time that suits you and let us know what you would like to cover during your session.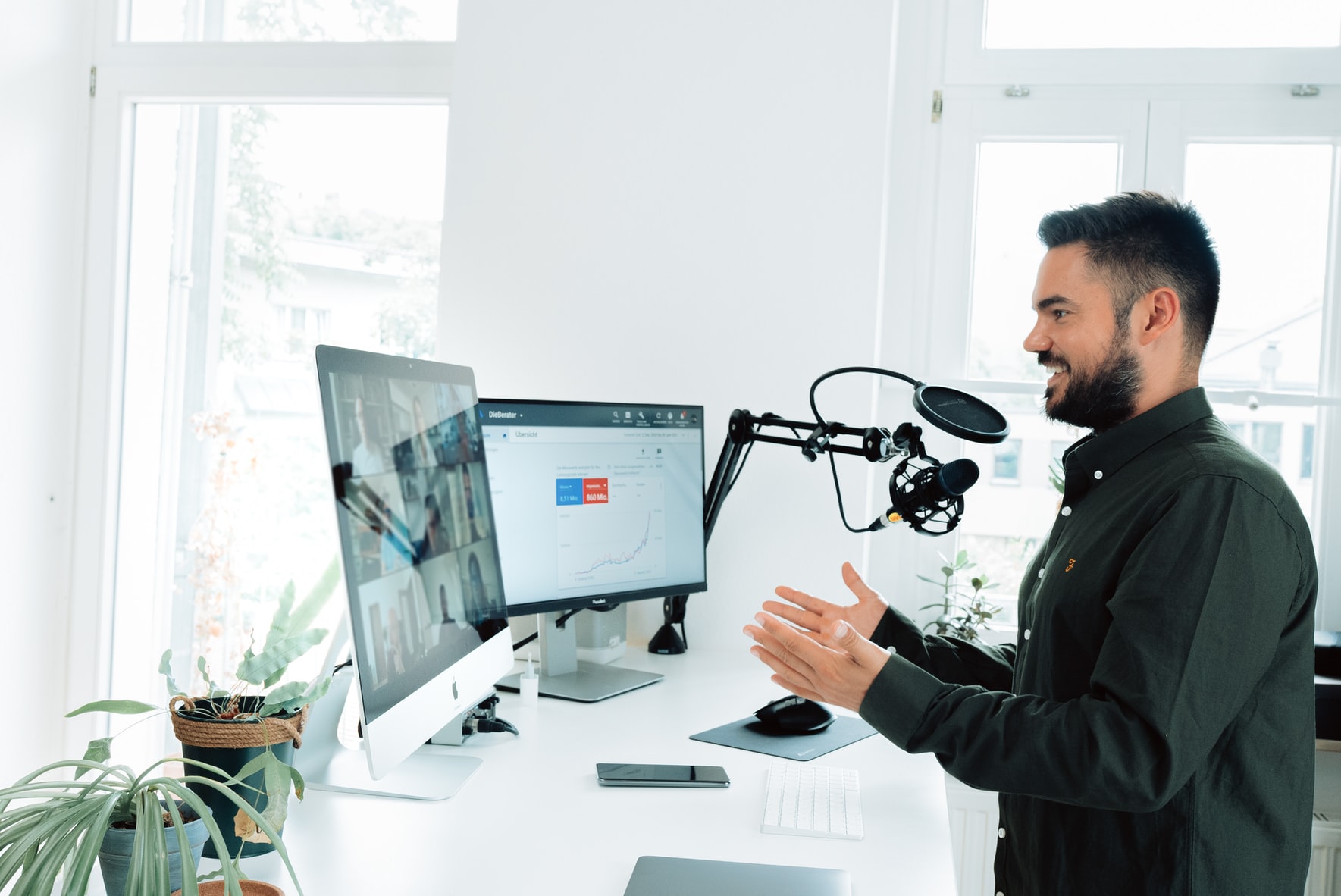 We hold frequent live online demonstrations of Stylefit, with the opportunity to test a piece of your own writing and ask any questions you'd like.
Past Workshops, Webinars & Discussion Forums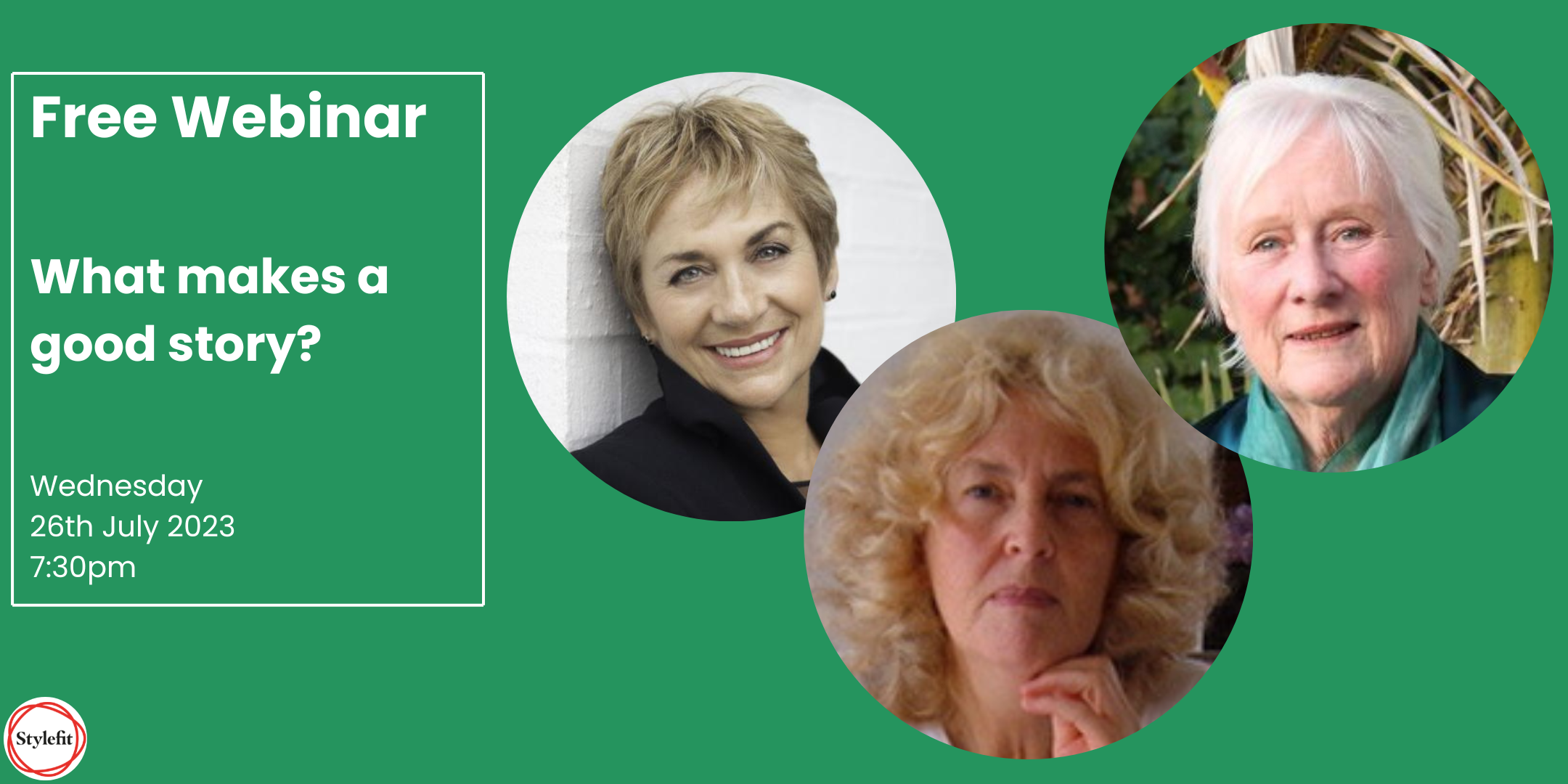 Webinar: What Makes a Good Story?
Guest Speakers: Robyn Pearce, Tessa Duder, Bronwyn Elsmore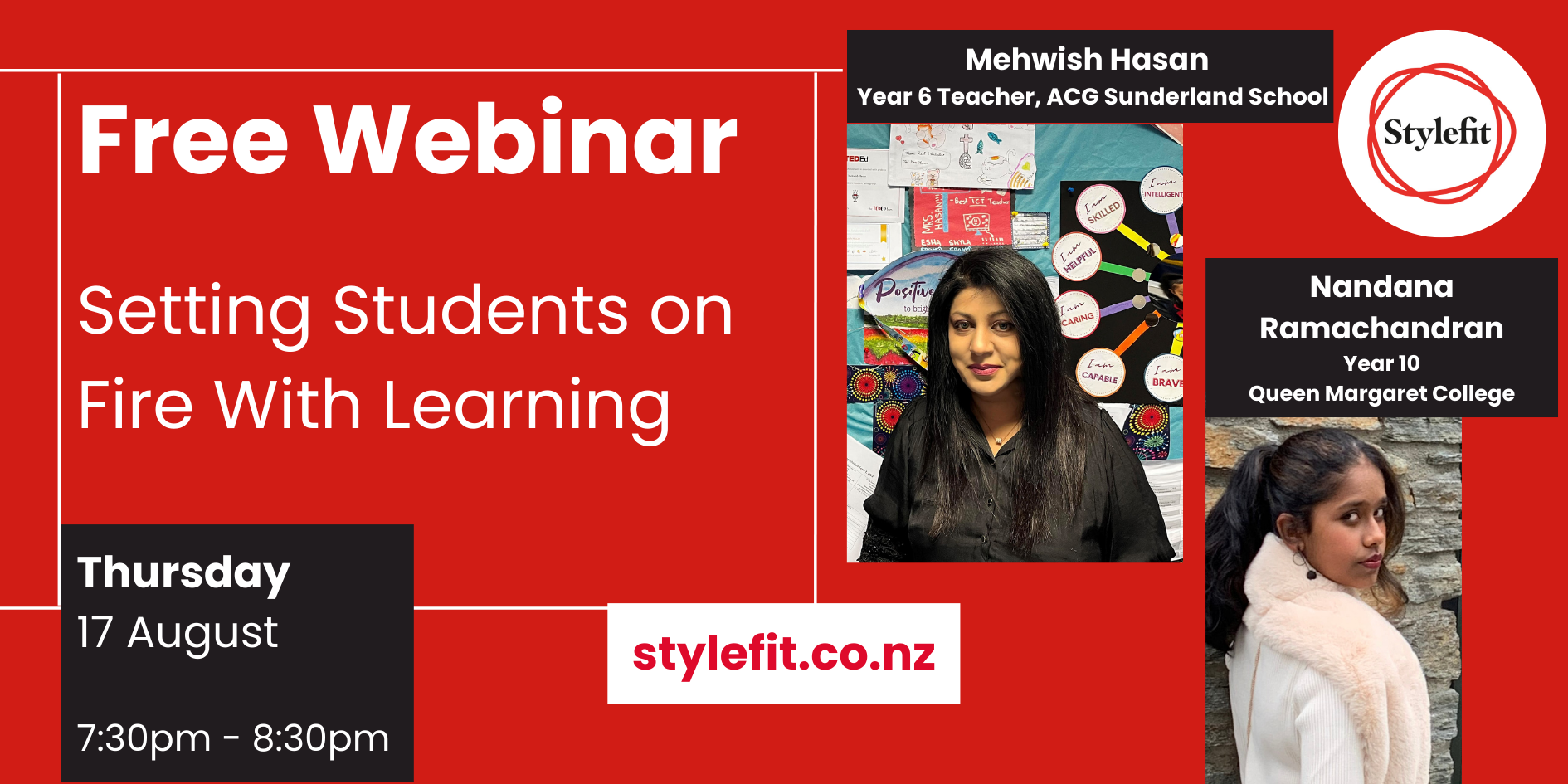 Webinar: Setting Students on Fire with Learning!
Guest Speakers: Mehwish Hasan and Nandana Ramachandran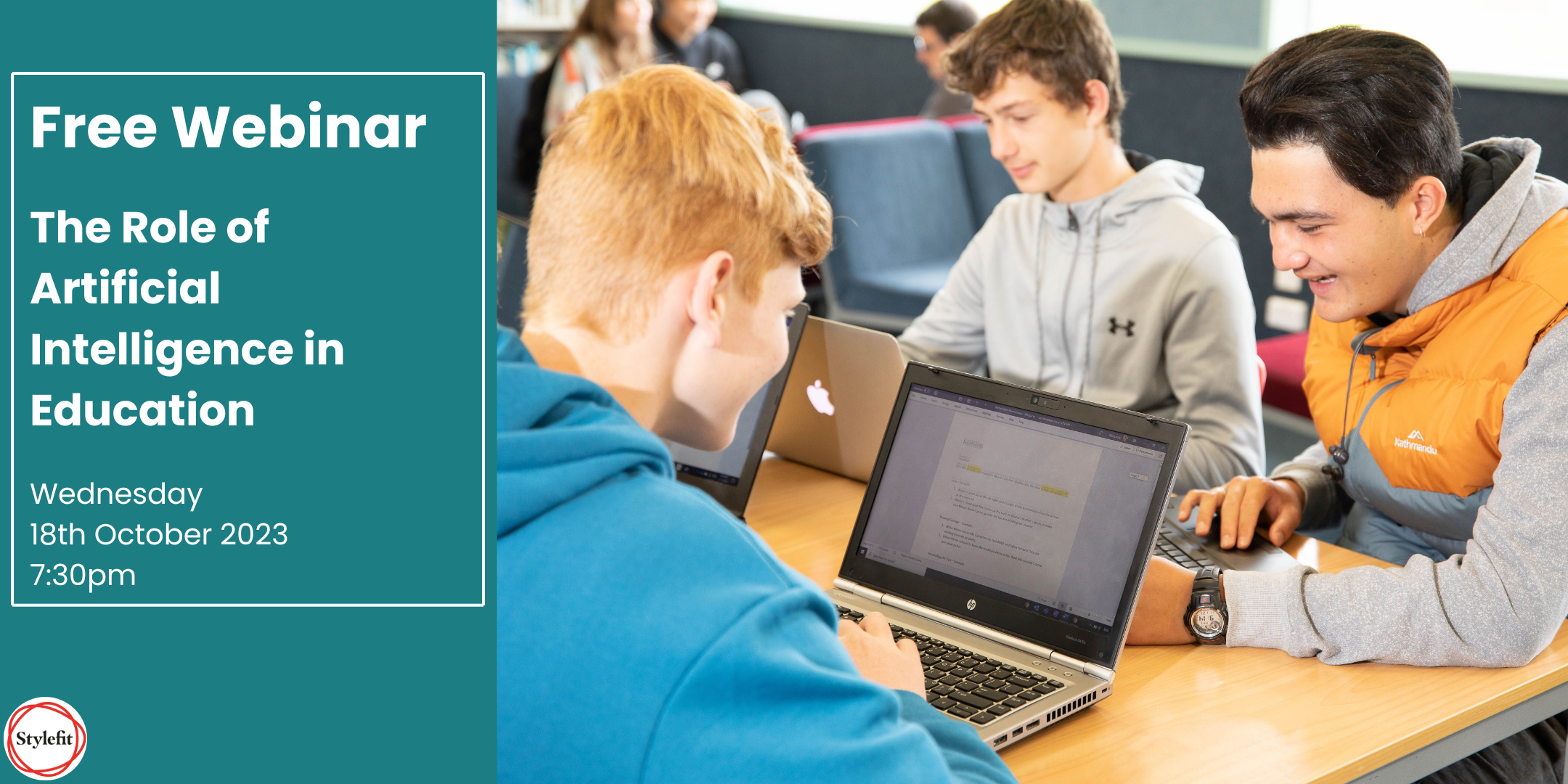 Webinar: The Role of Artificial Intelligence in Education
Guest Speakers: Leslie Havens and Michael Zhang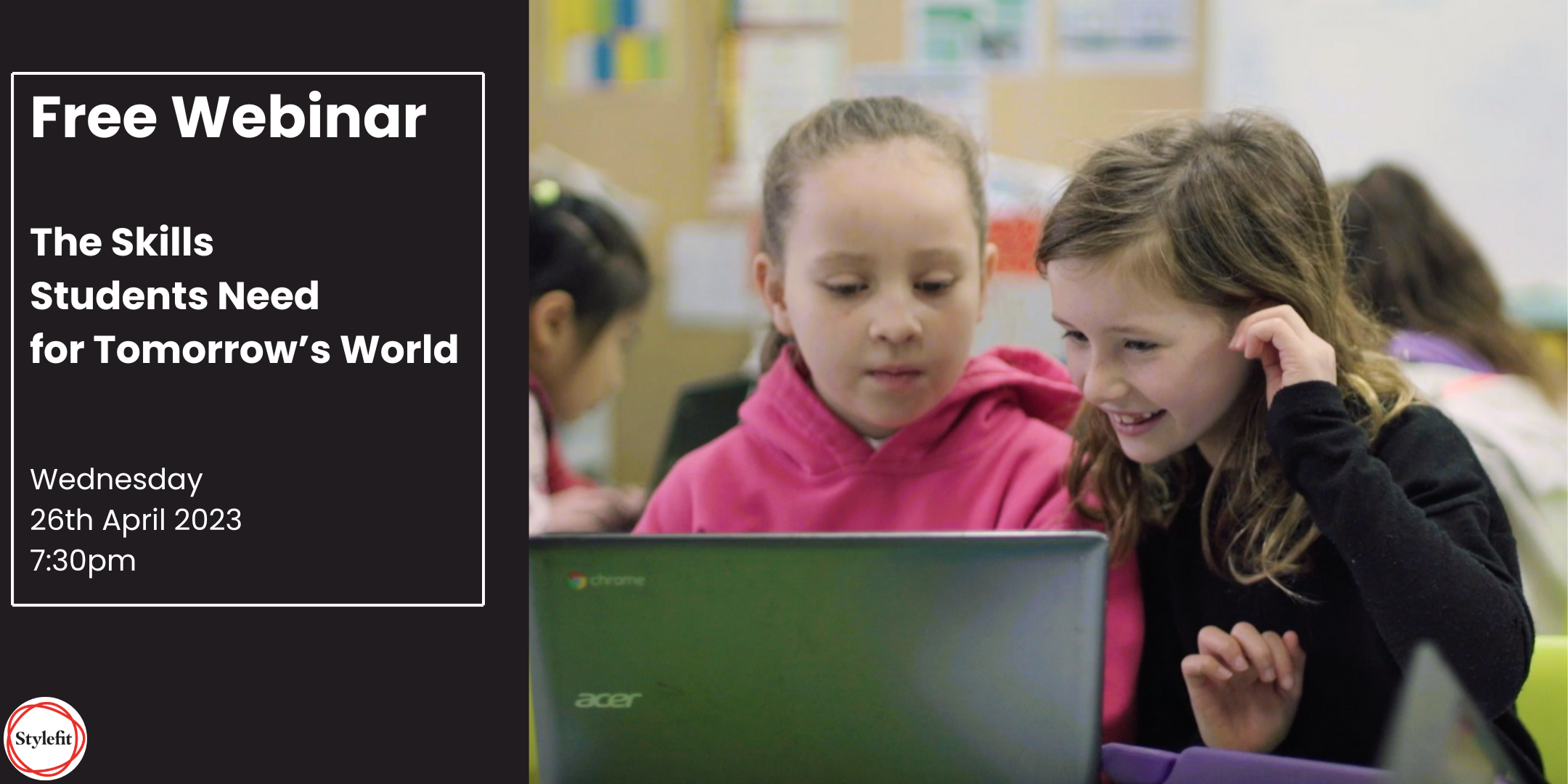 Webinar: The Skills Students Need for Tomorrow's World
Clear, concise communication is paramount in a digital world. AI will support and enable communication; however, producing the original message remains the domain of the human writer. Having spent decades as an educator in the tertiary sector, Michael thinks, reads and writes about education a lot. Rachel Simpson, Business NZ, passionately supports all businesses that build desperately needed skills and talents in New Zealand.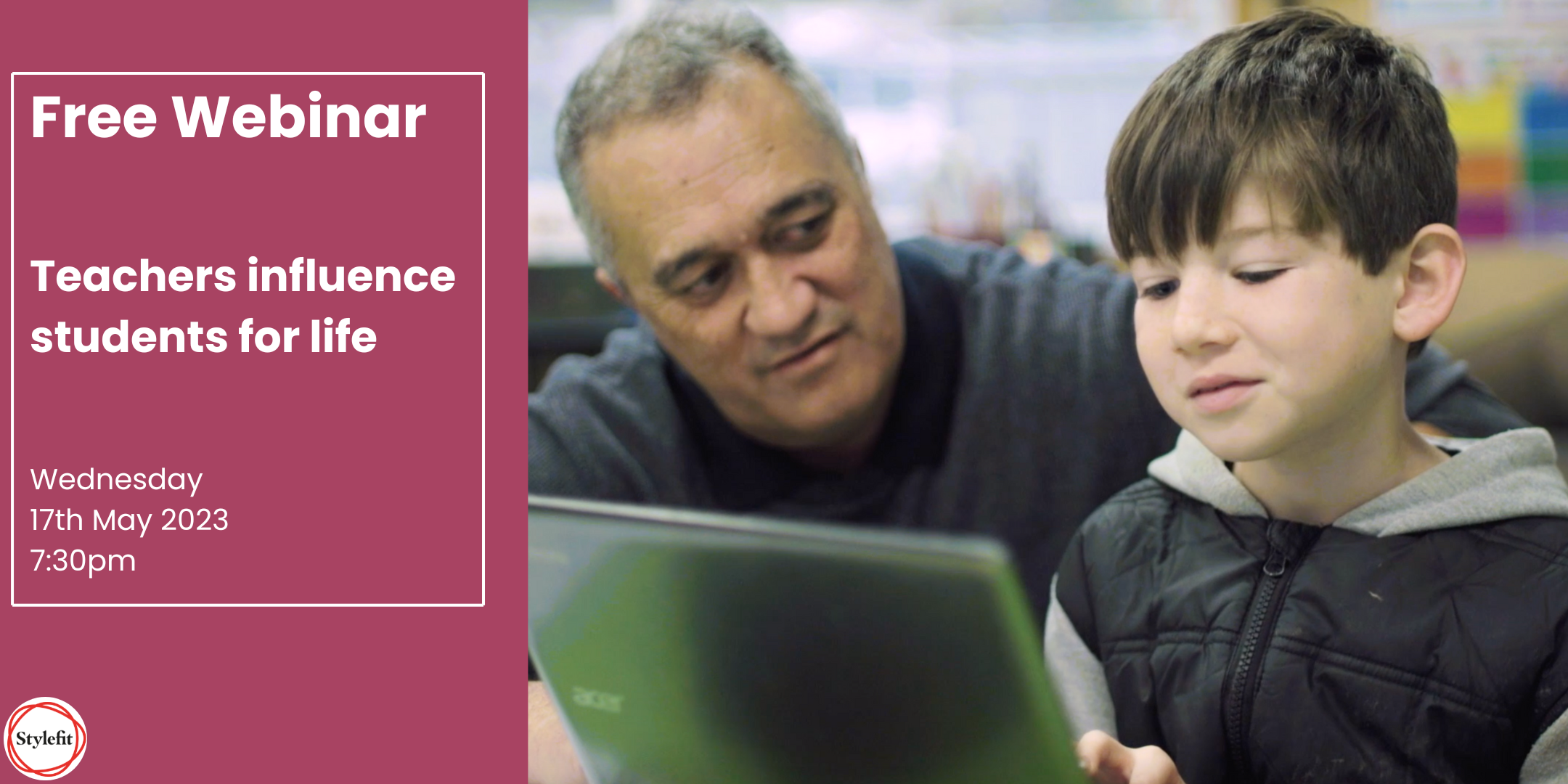 Webinar: Teachers Influence Students For Life
Leslie Havens, E-Learning and English Leader at One Tree Hill College, is an innovative educator with strengths in pushing the boundaries of English to emphasise future-focused skills for the 21st century learner, while integrating e-learning and adaptive technologies to improve access. Quack Pirihi, activist and educator, works in various community spaces from leading suicide prevention projects, to Queer & Takatāpui governance spaces.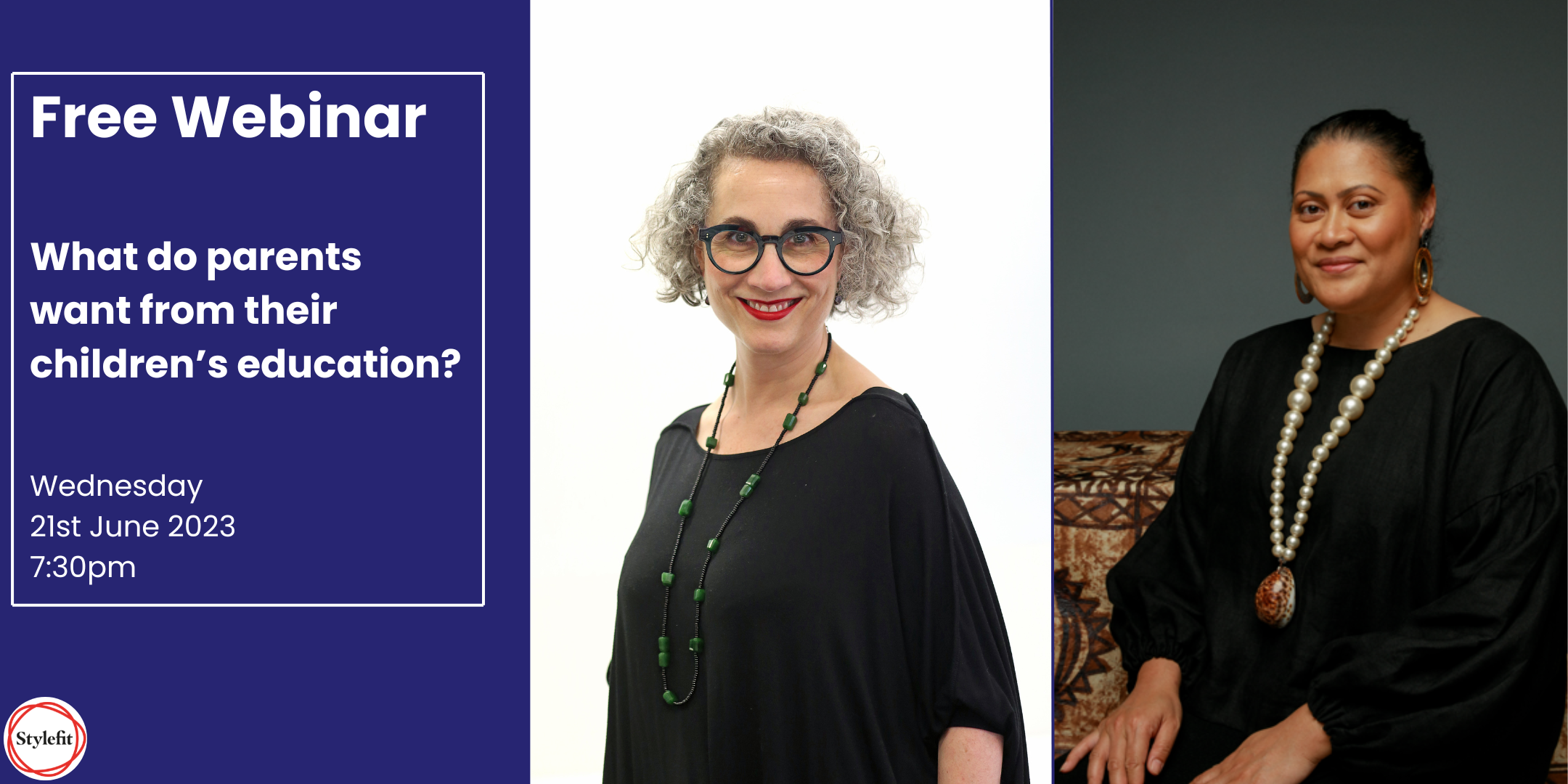 Webinar: What Do Parents Want From Their Children's Education?
Dr. Selina Samuels and Theresa Tupuola-Sorenson discuss their research and understanding of what parents look for in their children's education. Dr. Selina has been a teacher, Head of English and academic. At Cluey, she is responsible for overall educational leadership. Theresa is an Education Director and Partnerships Lead at Pacific Kids' Learning. She has a deep-seated drive for connecting young Samoans to their culture.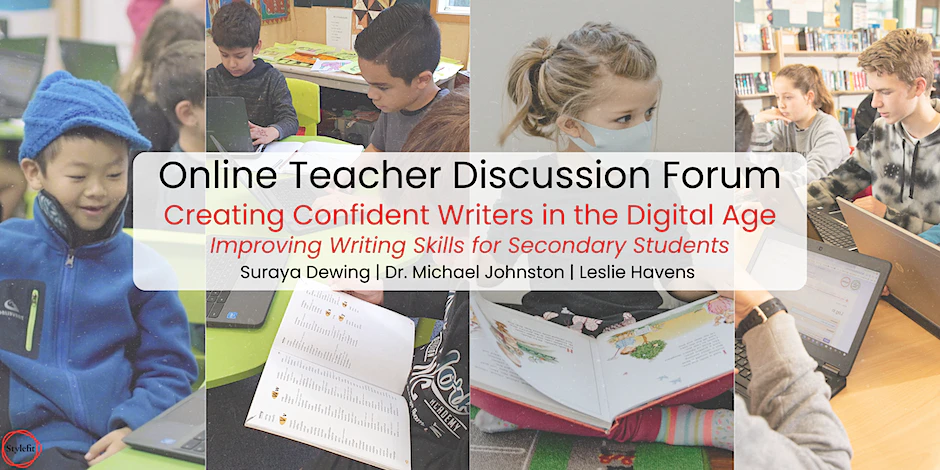 Online Teacher Discussion Forum: Solving Literacy (Writing) Issues for Secondary School Students
Join this eye-opening discussion with Dr. Michael Johnston from The New Zealand Initiative and Leslie Havens, English HOD at One Tree Hill College, on how we can work to improve writing skills in our Secondary School students.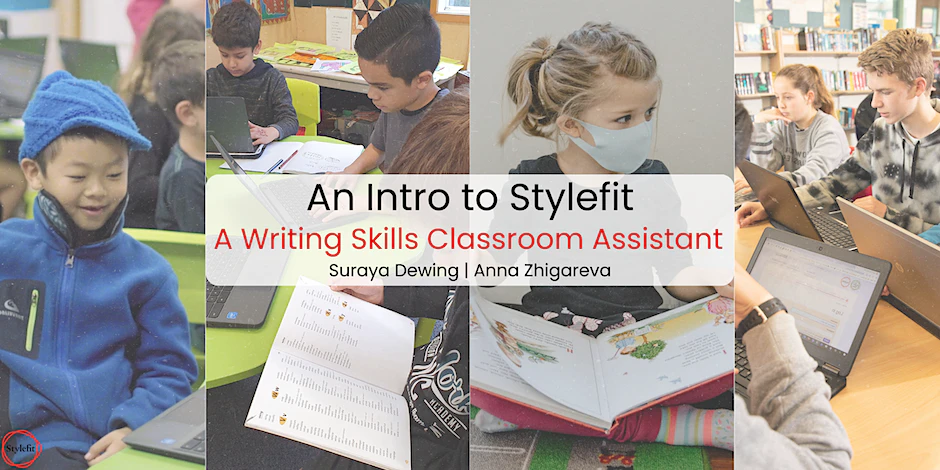 Webinar: An Intro to Stylefit – A Writing Skills Classroom Assistant
If you're curious about how Stylefit works and how it can help you as a teacher as well as your learners, watch our recording of this webinar. Feel free to get in touch at info@stylefit.co.nz for more information.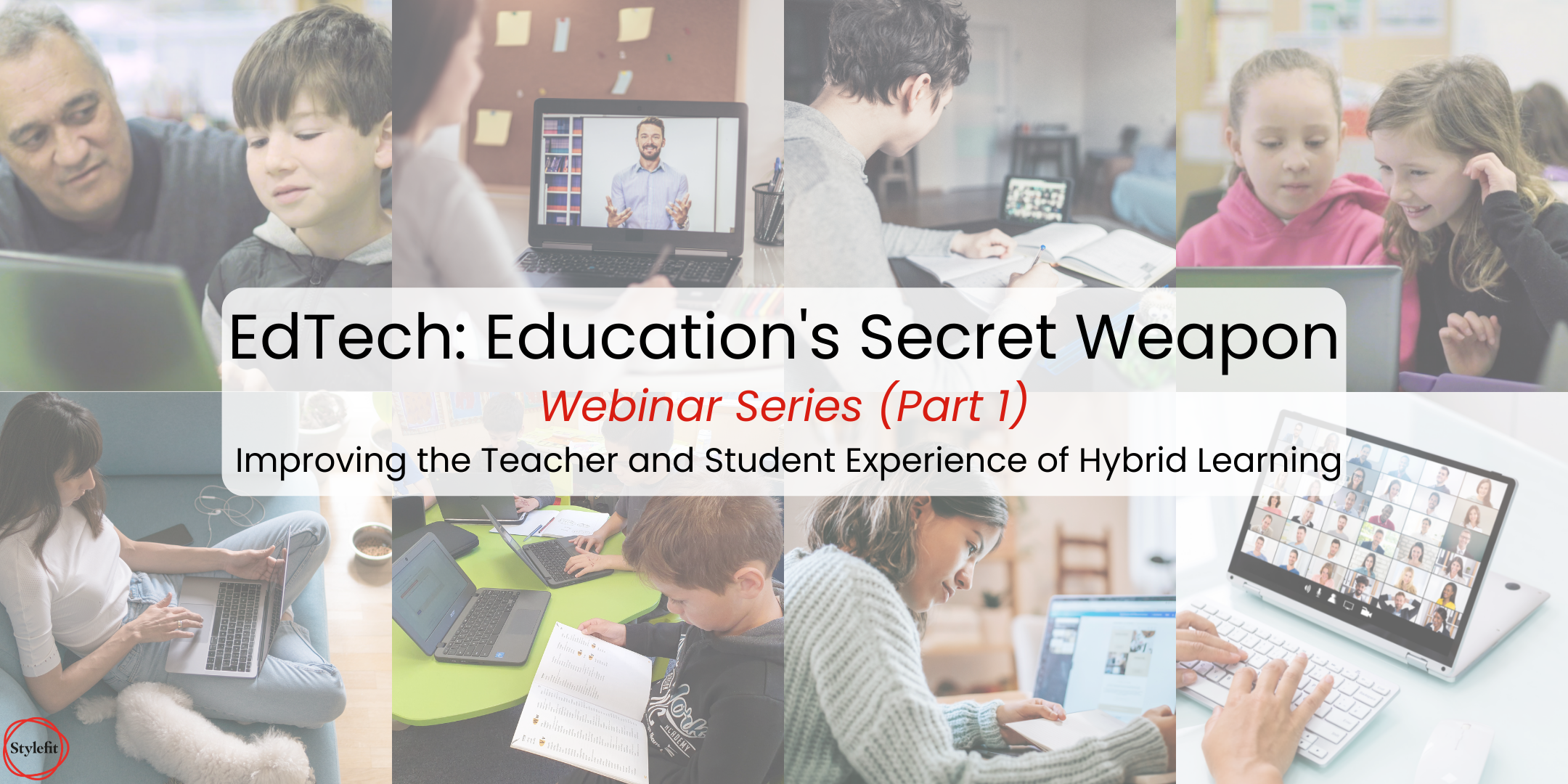 Webinar: Improving the Teacher and Student Experience of Hybrid Learning
Teachers are the critical link between the physical and online classroom. Interactive technology engages students and can make them feel they are not exactly learning but rather discovering. How can we, as an EdTech company, support the process? We want to learn from teachers.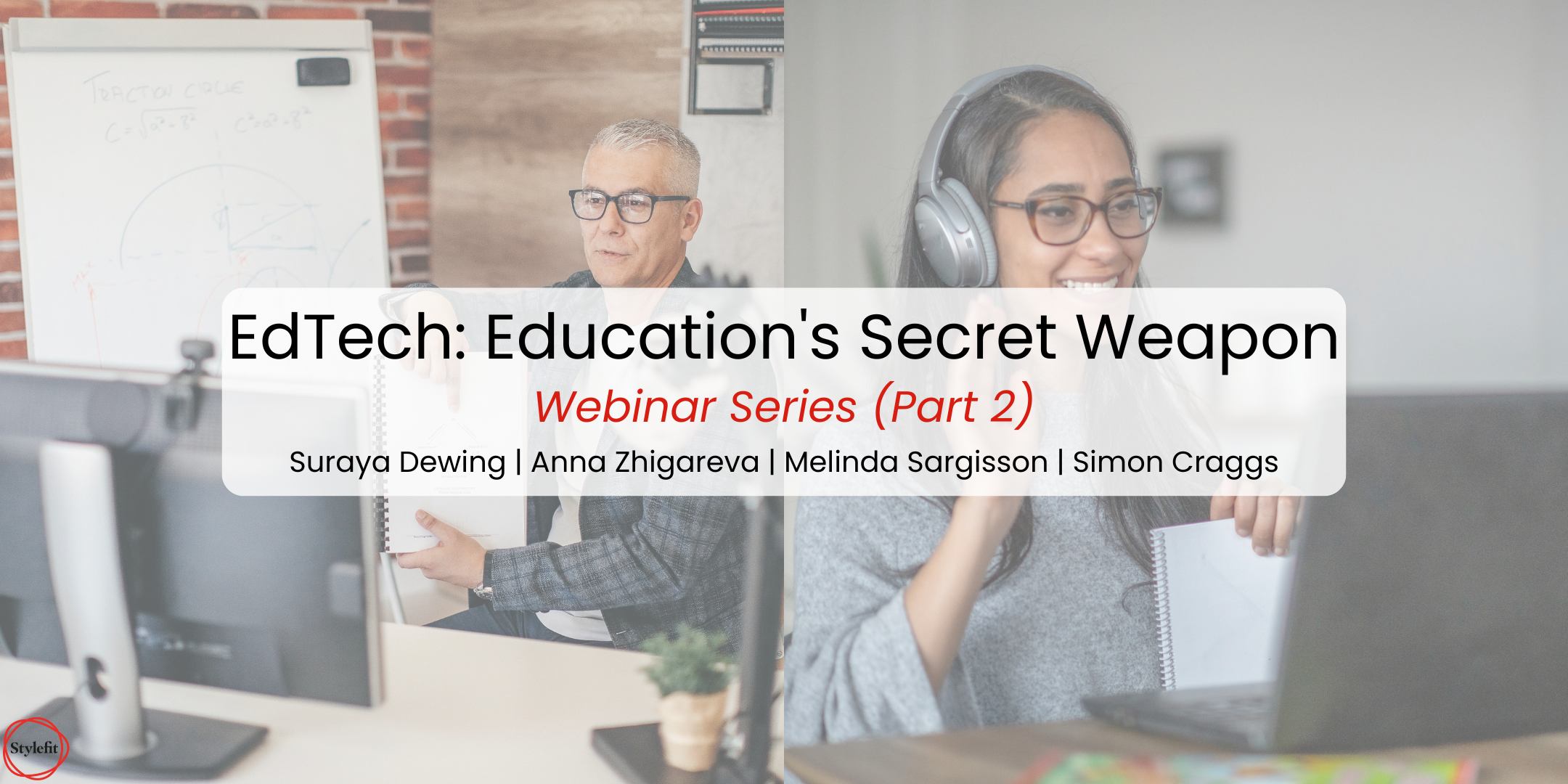 Webinar: Hybrid Learning – Two Platforms, Many Cultures
Join our educators and their students to discuss how they juggle Hybrid teaching and cultural diversity.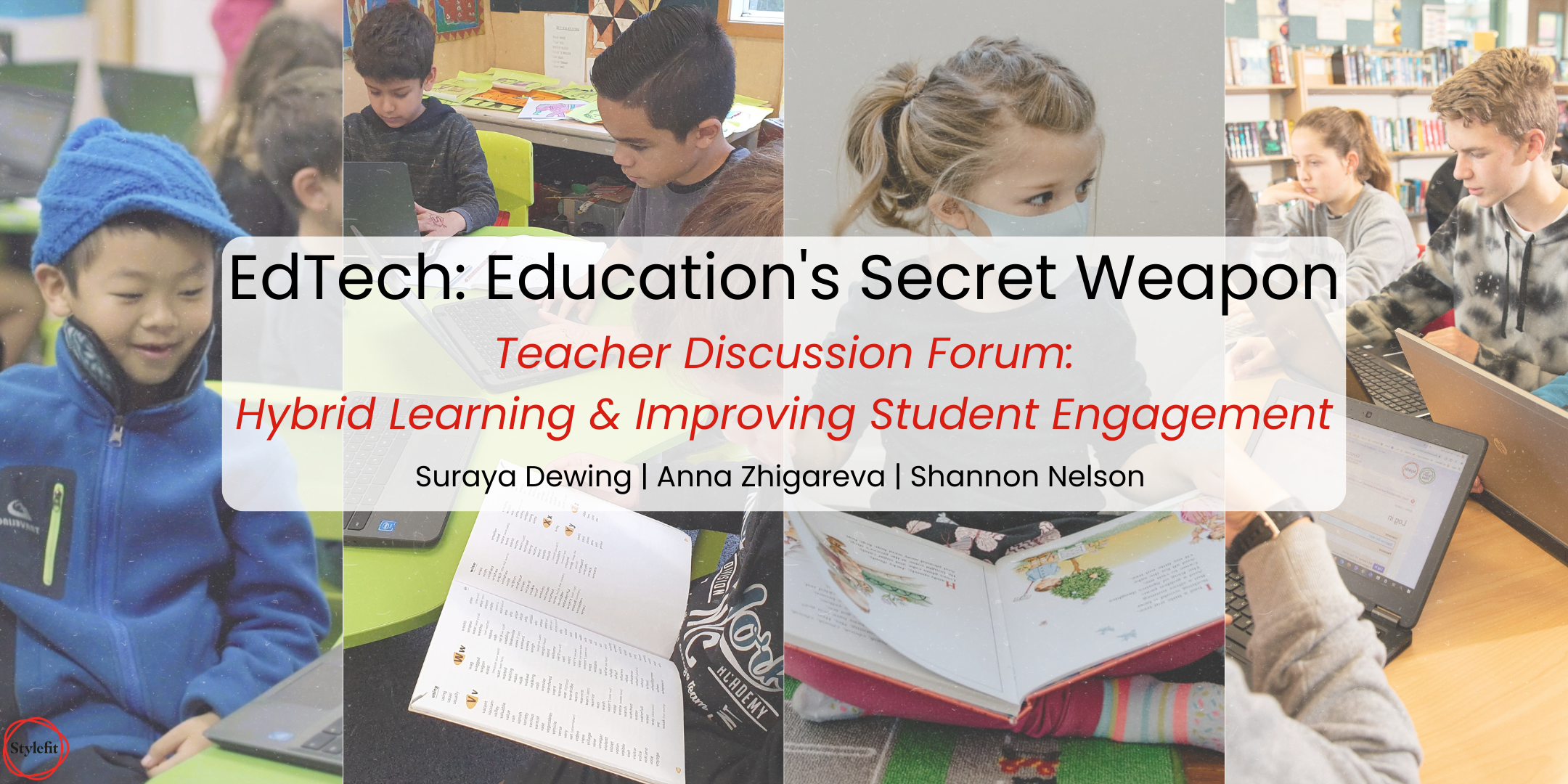 Webinar: Hybrid Learning and Improving Student Engagement
Part three of Education's Secret Weapon webinar series opens the door to a conversation on the future of learning. This forum discussion is led by Shannon Nelson, Curriculum Leader Technology at One Tree Hill College.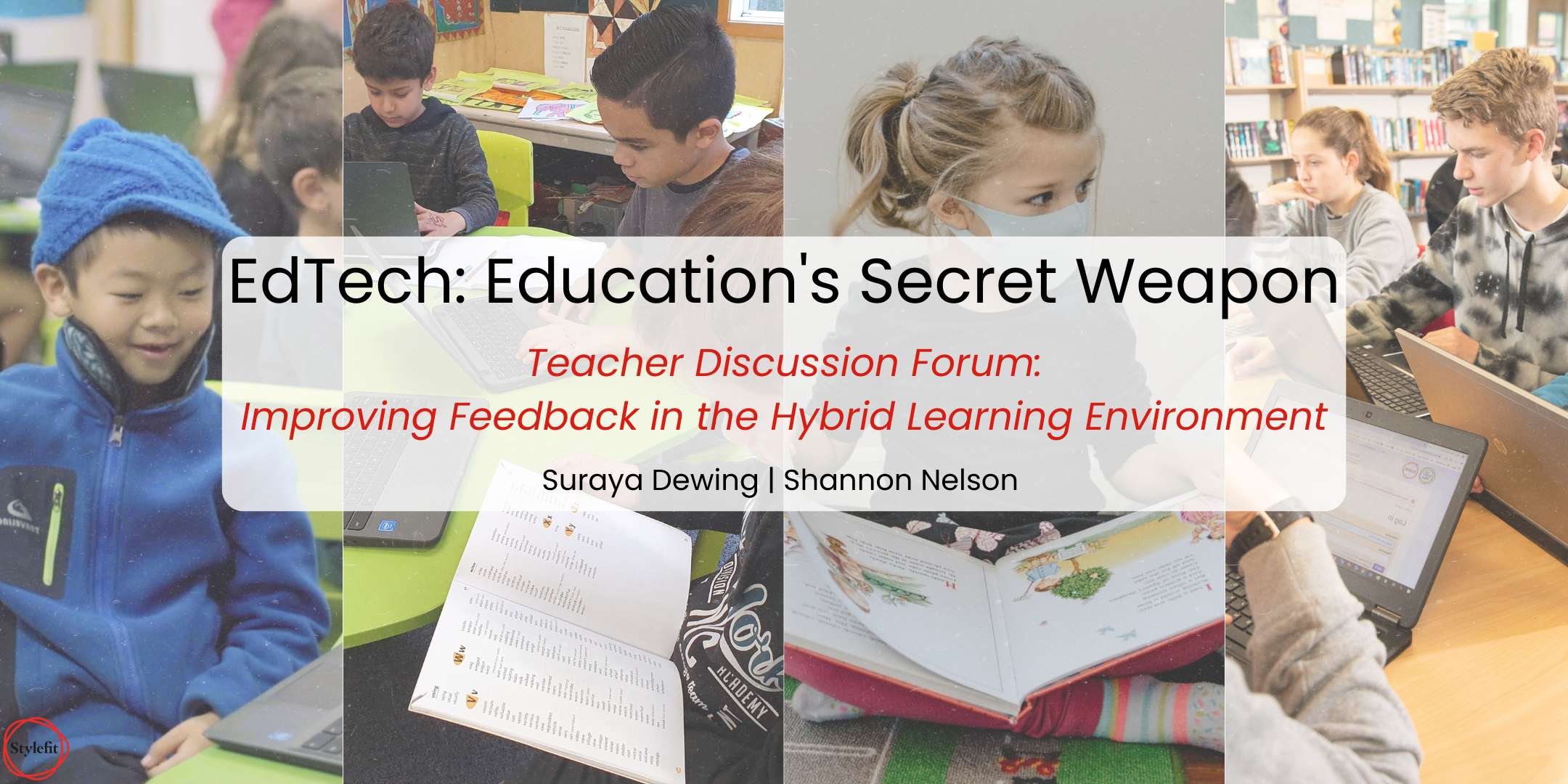 Teacher Discussion Forum: Improving Feedback in the Hybrid Learning Environment
Following on from last month's discussion on the teacher and student transition to hybrid learning, Shannon is back to facilitate our conversation on feedback, specifically in the hybrid learning environment. She is joined by several students who offer their perspectives on one of the most disruptive times in recent history.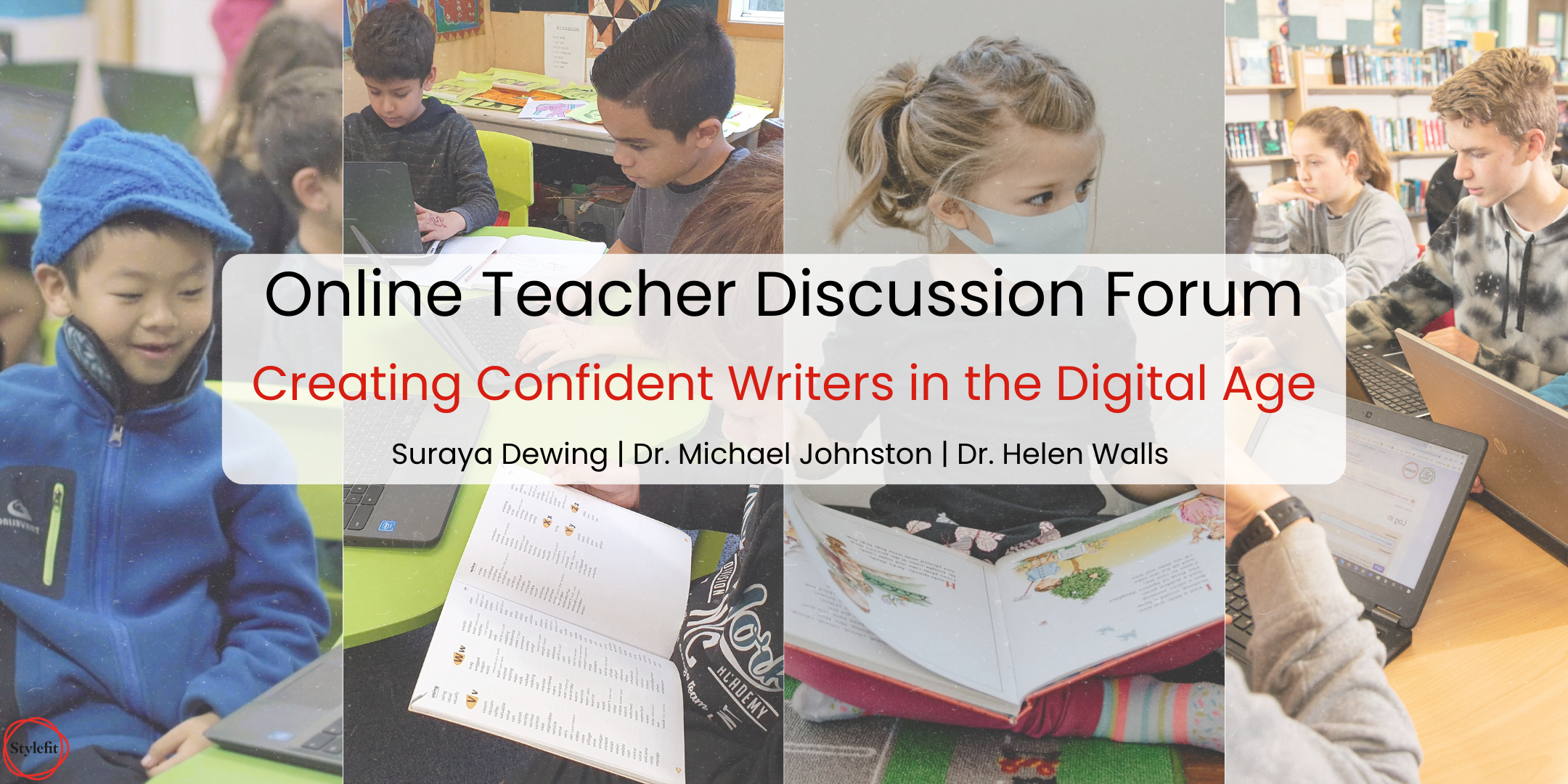 Teacher Discussion Forum: Creating Confident Writers in the Digital Age
As an EdTech company we know how important it is that students leave school able to write confidently and competently. How can we ensure that students are future ready when education has been drastically disrupted by the pandemic and absenteeism? How can we ensure we develop capable, future-ready students who can write well regardless of the field they go into?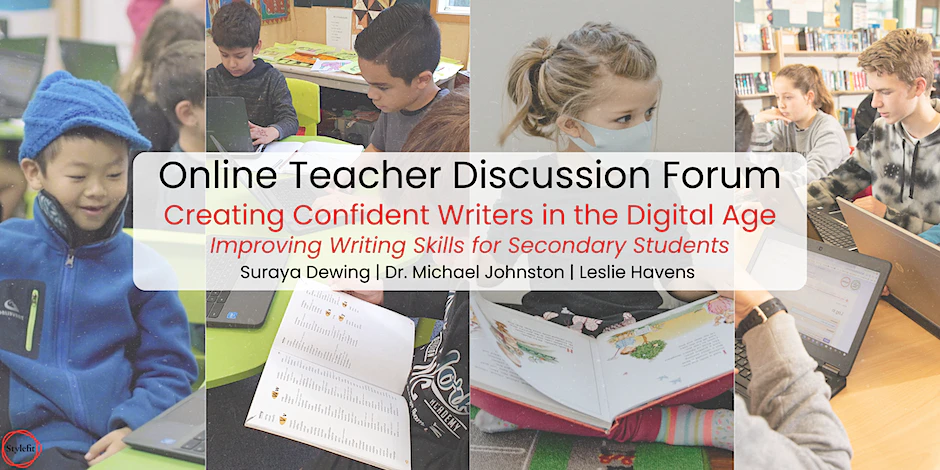 Teacher Discussion Forum: Improving Writing Skills for Secondary Students
Improved writing skills are crucial to ensure our students are future ready, but how do we ensure they leave school as confident writers when two thirds would fail the new NCEA Level 1 writing standard if they sat the test today?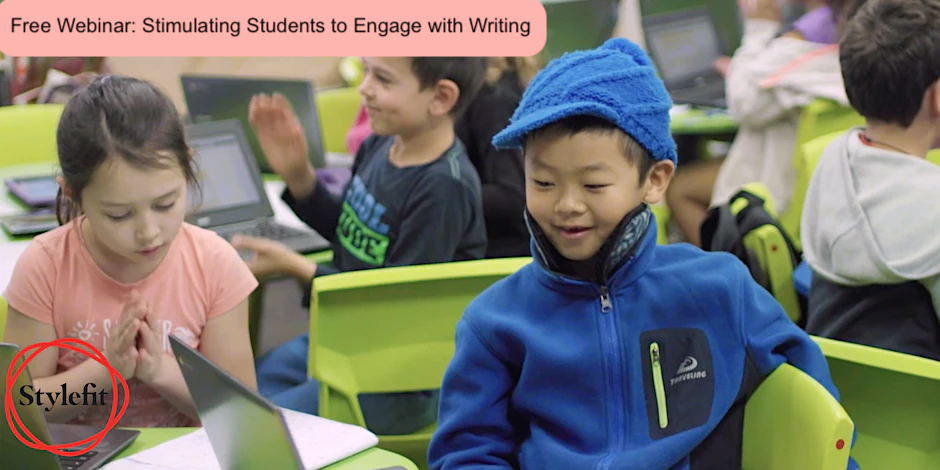 Free Webinar: Stimulating Students to Engage with Writing
Increasingly, we hear of teachers feeling pressured to keep on top of marking assessments, planning lessons and finding quality time to really focus on less engaged learners. Learn about the leading-edge approach that helps relieve some of the pressure while stimulating engagement with writing.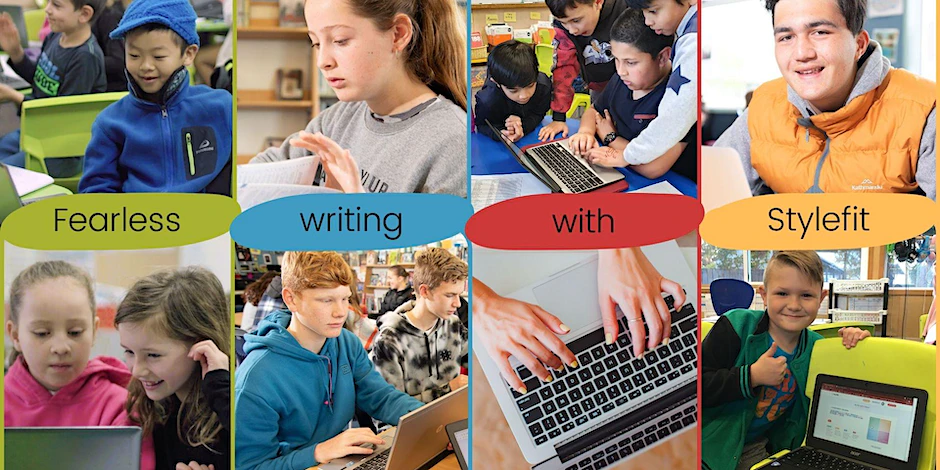 Free Webinar: Inspire Students to Write Fearlessly
Why do we study writing skills? What are the curriculum expectations for writing How has COVID affected student attendance, engagement and performance? What do students struggle with most when they write? How do teachers use Stylefit to assist in the classroom?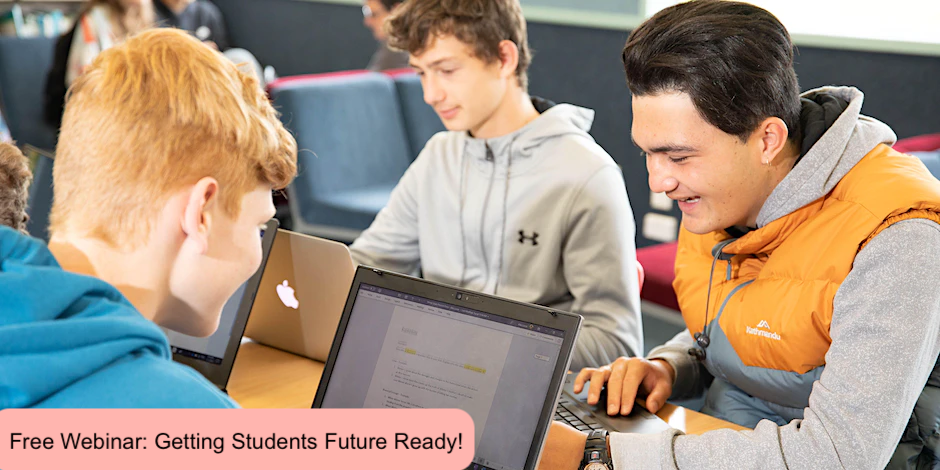 Free Webinar: Getting Students Future Ready!
What top 10 skills will students need when they leave school? Employees will need strong skills in: Communication, Analytical thinking, Leadership, Critical thinking, Creativity, complex problem-solving skills, and more (The World Economic Forum, 2020). Strong writing skills underlie almost all ten.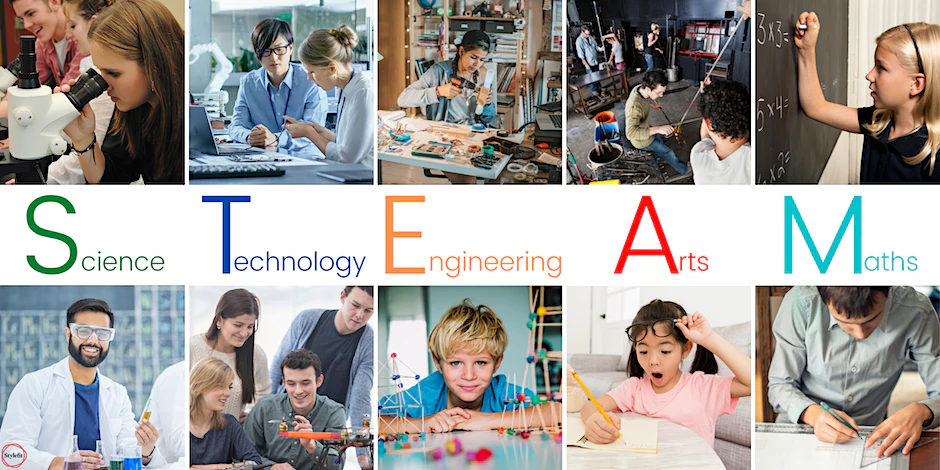 Free Workshop: Teachers, How Do You Put the Arts into STEM?
Teachers tell us that writing and creativity underlie every subject they teach. Employers and employees tell us the same about every job sector! So how come many of us still say 'STEM', not 'STEAM', and aspire to study the 'hard' skills without giving as much value to the 'soft' ones?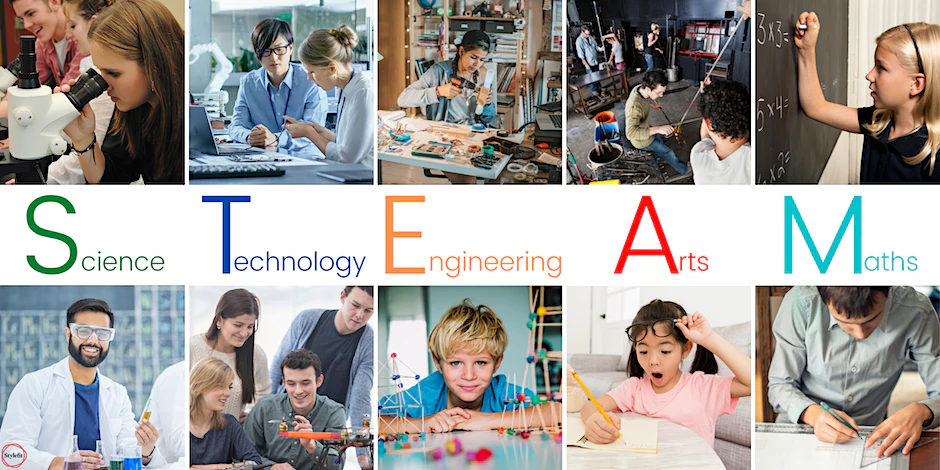 Free Webinar: Why a High Standard of Writing is Important in Science
Writing underlies every school subject, yet there is little support in place to teach writing for STEAM subjects. We explore this topic with accomplished editor, Donna McTavish, who has a Bachelor of Science, Physiology and Pharmacology, and spent many years training medical writers in the global scientific/medical publishing sector.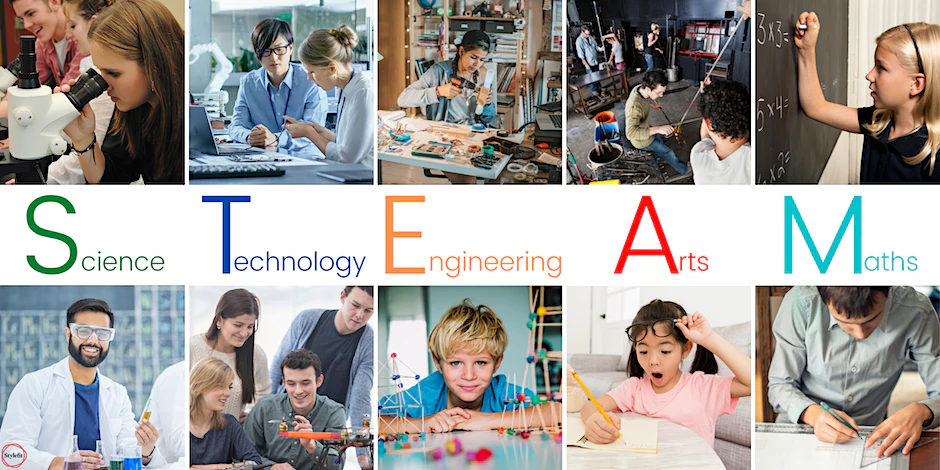 Free Webinar: Create STEAM Lesson Plans!
Join Part 2 of our "From STEM to STEAM" series to explore how we can successfully put the Arts into STEM and involve those skills we learn through the Arts (particularly writing!) to achieve great results.
Guest Speaker: Melinda Sargisson, Educator and STEAM Advocate.