Hi everyone!
Welcome to week 4 of our competition blog series, where every week we feature one or two of our winners from Stylefit's 2021 Student Lockdown Writing Competition! This week it's Dulmi Subasingha and Olivia Hewitt – both of who placed second in their respective categories: Y4-6 and Y7-8.
Put your hands together for these talented young writers and have a read of their amazing stories just below!
The Disappearing Necklace
Dulmi Subasingha | Campbell's Bay School | Y4-6 | 2nd Place | Prize: two novels by Anna Kenna
Hela Gold scrambled through her big leather handbag. It was a misty day and she was at the foot of a jewellery shop to check her disappearing necklace. She finally found it at the bottom of the bag, and suddenly froze. The inside of the shop was very beautiful. It had pearl white marble tables and  black window in a circular shape. A champagne gold chandelier hung from the ceiling.Two doors were there with metal handles. Hela skipped towards the counter and rang the bell on the desk.A pale man with long fingers suddenly emerged from nowhere.
"How may I help you?" asked the man with a slight smirk on his face.
"Can you check my necklace here,it keeps on disappearing and leaving me heaps of gold." Hela blurted out.
The man held out a finger and grabbed the necklace; and held out a big old magnifying glass and looked closely at it his eyes flared and the necklace dangling from his long finger suddenly curled up to his hand.
"Please wait till further checking," he said in an annoyed manner. Hela nodded.
Thirty minutes passed and Hela started to get worried. She barged out and quickly went home. She started sobbing because she would never be able to find it. She soon forgot about it but she sometimes wondered who took it.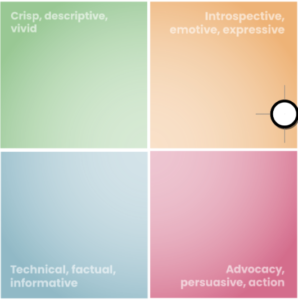 Animal In Me
Olivia Hewitt | Wentworth College | Y7-8| 2nd Place | Prize: two books sponsored by Matakana Village Books
Haze pounced on the leaf, missing it by a fur-length. The rain of the forest poured down on her, making her squint to see where she was going. As she stalked along the floor of Hail Forest, she was startled by the sing-song of the parrots above. Dumb old parrots, Haze thought haistily, her ears twitching with irritaion. What's next? The owls coming out in the daytime?
Later on, Haze heard a munching sound coming from the west. Squirrel. Haze hated the taste of squirrels, but as a newly-taught huntsman she had to catch it anyways. Crouching down into a hunting potion, Haze slowly crept towards the tiny squirrel. Suddenly- "WHAZAHHH!" A little Leopard leaped out of the bushes and scared the squirrel away. "Haha, I'm the best!" The Leopard boasted.
Lightning, I should've guessed. "You tree-head!" Haze snapped. Lighting – apart from being the newest Tracker-In-Progress – was her little brother. And he was a pain in the tail, too. "How many times have I told you, I'm the hunter, you're the tracker!" She hissed.
"But I want to be a hunter!" Lighting wined, "And besides, I'm obviously much better at it then you are." He muttered smugly under his breath, unaware that Haze could hear him. Haze was getting tired of his ignorance. Rolling her eyes she meowed, "Our roles are chosen by the High Type when we're young,  and you can't just GO AROUND AND CHANGE THEM!"
Lighting huffed at her retort in frustration, "But Bandit's a goody two paws who only cares about himself. Plus Phantom isn't much help either, he's treating Kimba and Mittens like they're the only two leopards in the forest! Not to mention mum!"
"Echo's done everything she can to help you!" Haze snapped back, clearly not ignoring her anger. She was done. "Bye."